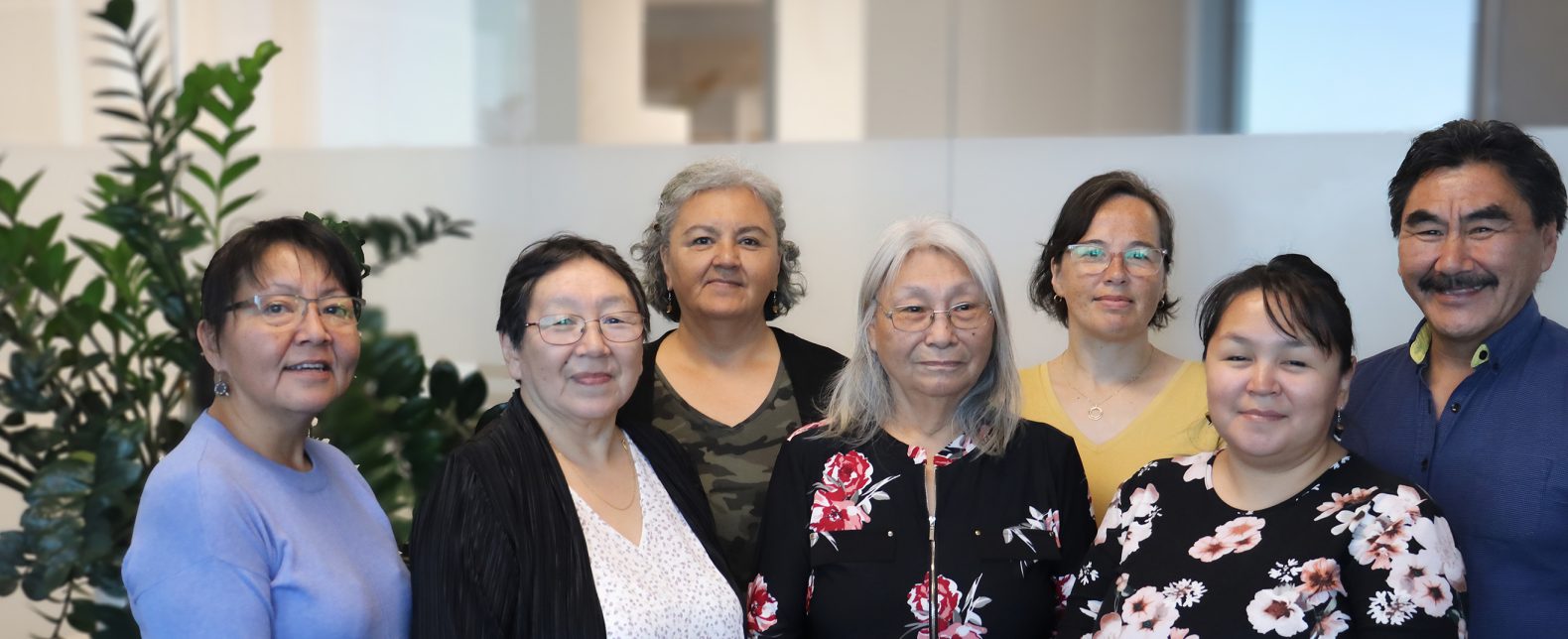 Front row: Alaku Kulula (Assistant Director - First Language, Education Services), Pasha Puttayuk, Sala Padlayat and Sarah Idlout. Back row: Annie Kasudluak Alaku (recently appointed Centre Director at Uquutaq School. Congrats!), Vinnie Baron and Charlie Nowkawalk. © Joseph Denis-Pelletier
This week, Kativik Ilisarniliriniq celebrates Professionals Appreciation Week.
I would like to take this opportunity to highlight the accomplishments of our professionals. Together, you breathe life into educational services. Day in and day out, your work sustains and facilitates the success of Nunavimmiut students and your peers. Your unique ideas will always be welcome.
On behalf of all your colleagues and myself, thank you!
Harriet Keleutak
Director General