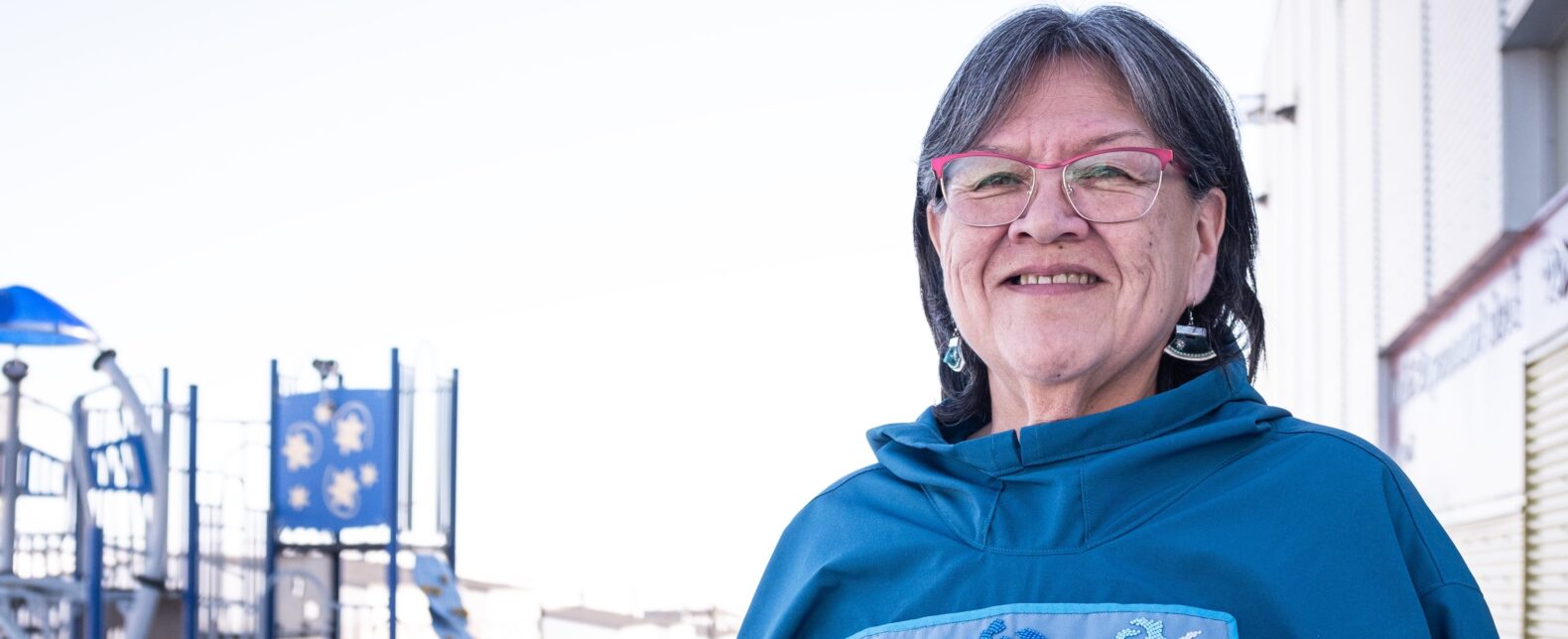 Sarah Aloupa, President of Kativik Ilisarniliriniq © Jade Bernier
With the start of the new school year, I would like to express how happy and proud I am of the success of all Nunavimmiut who completed a program of study in 2022-2023.
Across Nunavik, 76 people obtained their high school diploma (71 in the youth sector and 5 in the adult sector). In the youth sector, 8 students also obtained their pre-work training certification. On the vocational training side, 5 people obtained their Diploma of Vocational Studies in various trades. Our Teacher Training program continues to be successful, with 16 Inuit teachers having obtained a Certificate in Education, including 6 from McGill University and 10 from UQAT University. Finally, a total of 37 beneficiaries from Nunavik also completed professional training, a college program or university program last spring (including Nunavik Sivunitsavut). Together, these graduates are bringing Nunavik forward. I am particularly touched that Kativik Ilisarniliriniq was able to support them throughout their journey.
These successes would not be possible without the involvement of all staff members, many of whom work diligently behind the scenes mobilizing for the success of their students. If you have recently joined our ranks, I welcome you. If you are returning this year, thank you for continuing to choose education and investing in Nunavik.
The year 2023 also marks the end of the Council of Commissioners' mandate. Among the significant achievements of this mandate, I would like to highlight the reduction of the gap between the working conditions offered to our employees recruited from within Nunavik communities and those recruited from outside Nunavik. Since last year, we have been offering them a set of new benefits including a cashable food transportation allowance, as part of their collective agreements. Others benefits, such as a retention premium, transportation benefits (outings) and a housing allowance, are administrative measures that were granted by Kativik Ilisarniliriniq thanks to additional and recurring funding that we have managed to secure with the government.
I encourage everyone who cares about education to get involved politically. Be bold and daring, run for your village's seat and the Council of Commissioners. Council elections will take place in November 2023.
Welcome back and happy school year to all!