An interview with Vinnie Baron on Teacher Training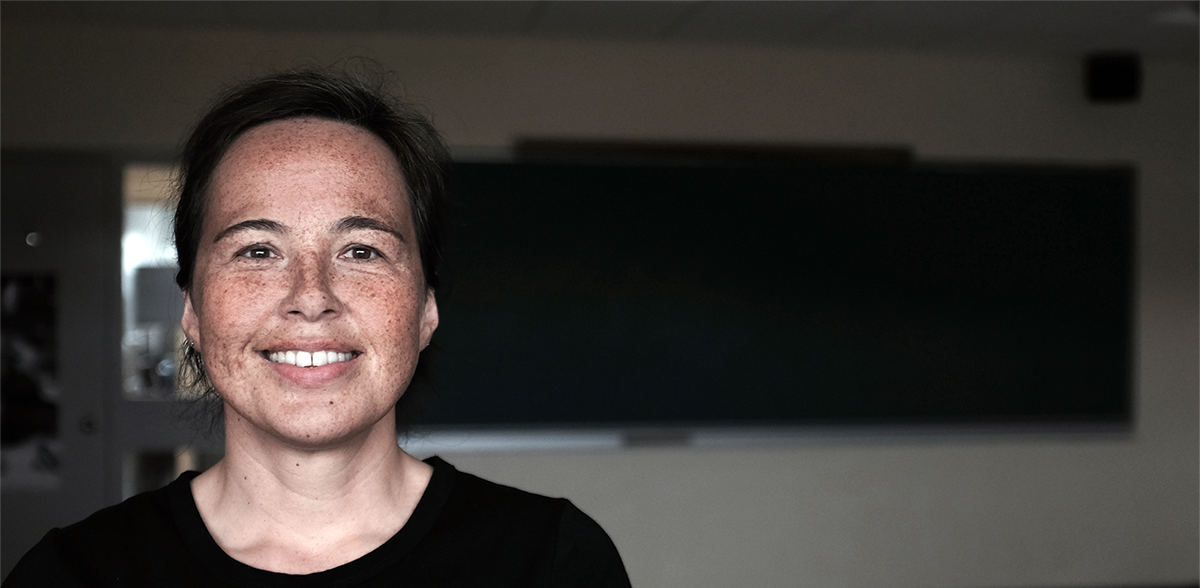 As we gear up for the Teacher Training Summer Institute, join us in meeting some of the instructors who were facilitating last year's courses. In July 2018, we interviewed Rhoda Ezekiel, Vinnie Baron, Louisa Thomassie, Quppia Kaitak and Caroline Inukpuk. They told us about their role as an instructor, and shared their thoughts about how significant this community of Inuit educators has been for them over the years. Today we meet Vinnie Baron.
Public Relations: Tell me about you and where you are from…
Vinnie Baron: My name is Vinnie Baron. I am from Kangiqsualujjuaq and this is where I have been teaching for the last 17 years. I worked as a pedagogical counsellor this year. I enjoyed the experience, but it made me realize that my heart belongs to the classroom, with students. So, as of August, I will be back to teaching.
PR: Which course were you teaching this summer?
VB: I was teaching Language Arts, with Caroline Inukpuk and Catherine Dench as the course consultant. The course's objective was for participant to learn how to support students with the development of their language skills, through reading, listening, writing and more.
PR: Looking back at the course now, is there anything specific you will remember?
VB: When the course started there were a few days where everyone was adjusting. After that, the participants began to be very involved. I really liked that moment, when everyone was getting back to the flow of learning.
PR: How did you become involved with the teacher training program?
VB: This is my first experience as an instructor. I was approached and asked if I would be interested… And I couldn't say no (laughter)!
PR: Do you regret not having been able to say no?
VB: At the beginning yes! Before the start of the summer institute I was a bit anxious about the whole thing. But after the first day of teaching, I realized that it's a lot of fun to teach your peers. Overall the experience has been fun and I am surprised by how much I actually enjoyed it. I did not expect that.
PR: What did you like the most about it?
VB: I guess a lot of things… I liked having the opportunity of getting to know the teachers who were taking the class. It's been many years since I graduated from the Teacher Training program myself. So, I also appreciated going over the course content when preparing myself to teach this course. It has been very good to refresh my knowledge on certain things I learned a while ago.
PR: Are you also a graduate from the Teacher Training program?
VB: Yes, I got my teaching certification about 8 years ago. And I had not been involved with the Teacher Training program since!
PR: When you were a student with the Teacher Training program, what did you benefit the most from?
VB: It was many years ago… I feel like the material those days was more outdated. After being involved again as an instructor, I can see that a lot of new material has been developed. The content is very current and geared towards giving teachers tools and resources they can use right away in their classroom. I was a pleasantly surprised to see that the Teacher Training program has come such a long way in modernizing its content and teaching methods, including access to new technologies. 
PR: And are you going to teach again with the Teacher Training program?
VB: Summer is sacred for us Inuit! We, as a family, really like to go out on the land… So, right now I am not sure that I would make this sacrifice again next year! It's the same for all the teachers who have been attending the courses over the last two weeks. They are also missing out on precious time with family out on the land. Maybe the winter would work better for me… I don't think I can answer this question right now! Let's see…
PR: What would you tell the next generation of Nunavimmiut about choosing the profession of teacher as a career option?
VB: When you work with students you are truly being able to be yourself. It's an aspect of my work as a teacher that I really enjoy and you don't get that in many professions. The students want to be respected. If you respect them, they will respect you in return. If you have good relationships with your students, teaching and being with them will not be such a struggle. You can be who you are with the students and interact with them on that basis, much more so than with adults! And if you give them your best, they will give you their best too. I would also say that it's important to know if you are able to be with students everyday if you want to teach. You need to be open minded to all the different individuals who enter your classroom. Some are struggling at home, and you have to adjust your attitude towards the different students.