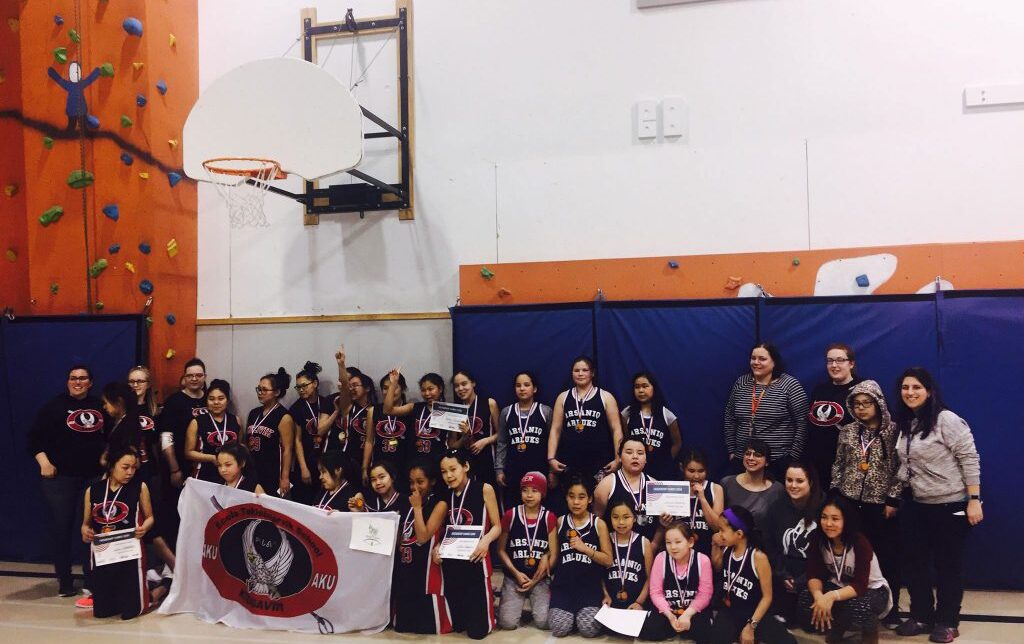 The Friendship Games have been a tradition for the last 4 years at the School Board. They are a chance for different schools to come together and participate in a student-athlete competition. Each school forms a team, practices and trains for several months before the competition. The students are trained by local community members and teachers in basketball, volleyball, indoor soccer, Inuit games and floor hockey. The purpose of the tournament is to build friendship and promote healthy lifestyles.
The mission of The Friendship Games is to help cultivate a strong sense of school pride and build self-esteem. They are a chance for students to foster supportive relationships with their teammates and to build new connections with their teachers and coaches. These relationships will be instrumental throughout the games. The Friendship Games provide the opportunity to travel to different Nunavik villages, learn more about the Nunavik region and for students to become ambassadors of their own village.
The emphasis is less on competition and more on team building. There have been three Friendship Games so far this year: Kangirsuk (November 16-20), Kuujjuaq (December 1-4) and the most recent ones in Kangiqsujuaq (February 22-26). Schools are often mixed with one another to create community teams, as opposed to competition between schools. Extra activities such as swimming, movie night, youth house visits and cooking projects are organized to help students bond and get to know each other a little more.
The Friendship Games are funded by the Healthy Schools, a program implemented in partnership with the Nunavik Health Board. Schools interested in participating in the event receive a travel grant and are required to commit 3 acts of kindness in order to "earn" their ticket. Examples of such acts include providing movie nights for kids, preparing meals for elders, doing a community cleanup or hosting local activities in the gym. Host communities also receive funding, which helps cover the cost of accommodation, transportation and event coordination.
For more information on how your school can participate or host the next Friendship Games, please contact Victoria Simigaq, Education Consultant for Healthy Schools. To see previous Friendship Games, check out the following videos.