Service Award Interview : Lizzie Quara Aullaluk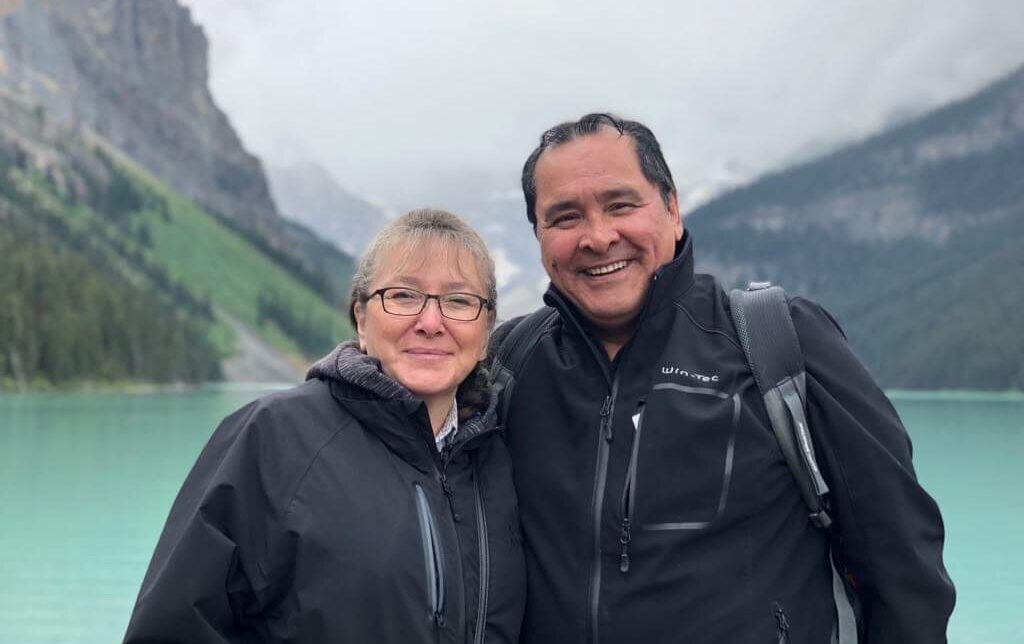 We had the pleasure of interviewing Lizzie Quara Aullaluk in May. Lizzie has since retired, and we wish her the best as she enjoys the next chapter in her life.
Interview by Kaudjak Padlayat                                             
Public Relations (PR): What is your name? Where did you work, and for how long?
Lizzie Quara Aullaluk (LA): My name is Lizzie Quara Aullaluk. I worked at Tukisiniarvik School for 30 years.
PR: What kept you working for KI?
LA: It was fun to work with my co‑workers, and I loved the work and the kids.
PR: What was your proudest moment while working at KI?
LA: My proudest moments were when I saw students graduate. It really made me see that we, as teachers, have helped, and seeing the students achieve their goals made it a very happy moment. Also, seeing the students attend school every day; the effort and dedication they put into staying in school made me proud
PR: Words or quote you live by?
LA: Tomorrow is another day. ᖃᐅᕌᐱᑦᓴᕆᕗᖅ. Another day has bloomed. It has dawned again!
PR: What advice would you give your teenage self?
LA: Show up on time. Work hard.
PR: Who's your role model or your inspiration?
LA: My grandfather Paulusie Aupaluk. He was always proud of us, told us to take part in local activities. He was always happy for us.
PR: What are your future plans?
LA: Just living day by day. No real plans.
PR: Most challenging?
LA: The most challenging part of my job was when we had to work with a new principal.
PR: Anything else to share?
LA: I would like to thank KI for all your support. For always being ready to help in any situation. For many fun years. Working with the school board was, for the most part, a lot of fun. When I had to leave, it was hard to leave my co‑workers. The staff—no matter who they were—became family, not just co‑workers.