Talented Nunavik students receive awards for their cinematographic projects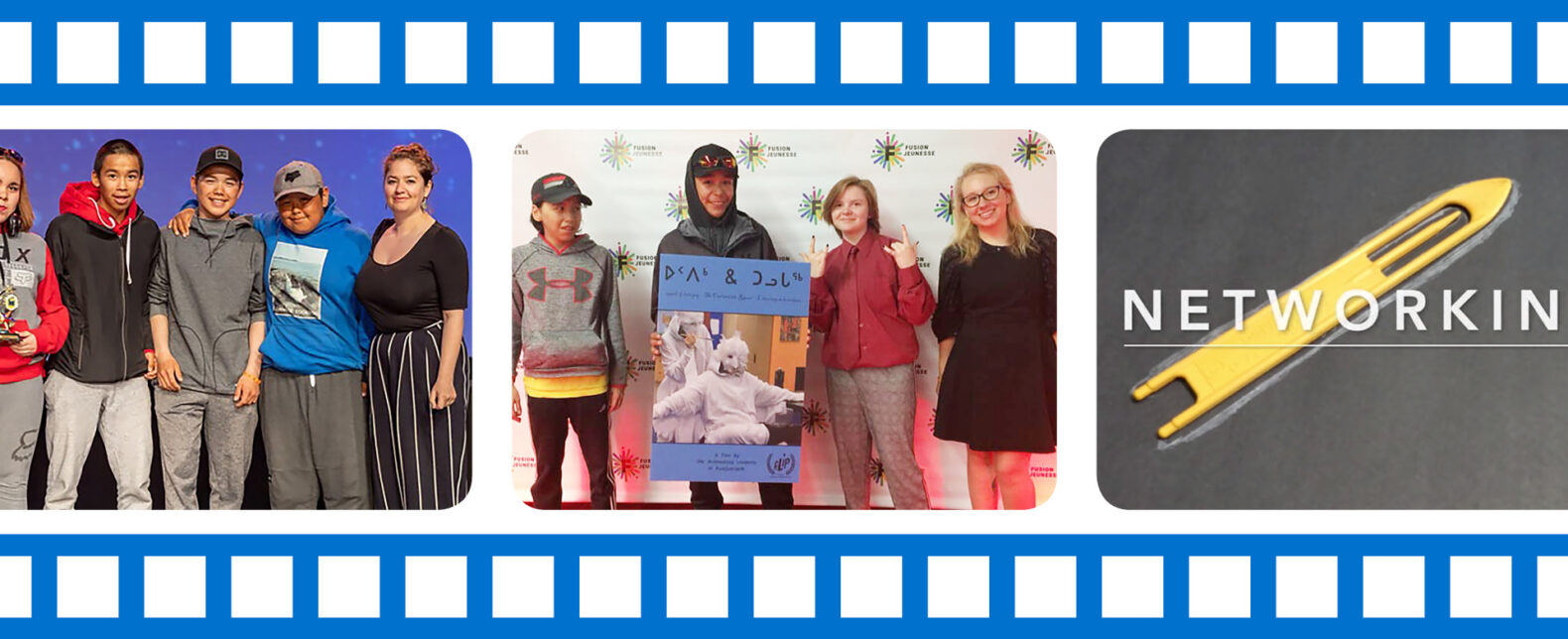 During Youth Fusion's Future Education Festival, teams from 3 schools in Nunavik distinguished themselves in the Clip/Cinema category. On the theme of "Our Universe",  students highlighted various aspects of Inuit life and culture.
The Clip d'or 2019, the top prize of the competition, went to The Little Hunter, a movie by Juanasie Tooktoo, Benina Anowak, Akulia Anowak and Davidee Naluktuk. "We chose to make a film on the topic of hunting because when we think about what is around us, hunting is a big part of everyday life in our communities – it's an integral part of our Inuit tradition and it's how we've existed for thousands of years. (…) We want the younger generations to know about the past and the traditional way of life. Hunting = Life." The Little Hunter was made at Kiluutaq School, Umiujaq, under the mentorship of Rebecca Lessard (Leadership, Arts et Media Coordinator, Youth Fusion). Juanasie Tooktoo also received special recognition for his perseverance on the project.
Uppik & Tulugaq won a special award for 10 years of working with Indigenous communities. The video clip was directed by Asimauttaq School (Kuujjuarapik), students Samiel Ittoshat, David Papialuk, Darren Tooktoo, Joseph Audlarock, Charlie Aragutak, Harriet Fleming, Paul Roussel, Aliva Weetaltuk, Mary Zack Novalinga, Diane Fleming, April-Lynn Novalinga, Yelena Masty, and Izunga Masty. "When we started thinking about our film and our universe, we thought of Inuit tales. Those tales include elements that are still important in our lives, like the animals and the land, but rarely the modern aspects of living in Nunavik. We adapted the tale of The Owl and the Raven to our current universe by including the youth centre, playing pool, and, most importantly, the snowmobile."
Lastly, Networking was awarded a prize for the best use of theme. Guided by teacher Hébert Thériault, students at Tukisiniarvik school (Akulivik) turned the school into a real net factory. The documentary reveals the different stages necessary for the artisanal production of a net and the story behind the creation of this activity. The movie was directed by students Diane Amamatuak, Sakiriasi Amamatuak, Markusi Iyaituk, Aloupa Qullialuk, Alec Alayco and Jimmy Qullialuk.
Congratulations to all our students for your hard work, creativity and determination. We are really proud of you and what you have accomplished! We'd also like to thank Youth Fusion for their presence and involvement in 9 Nunavik communities: we look forward to many more collaborations in the future.