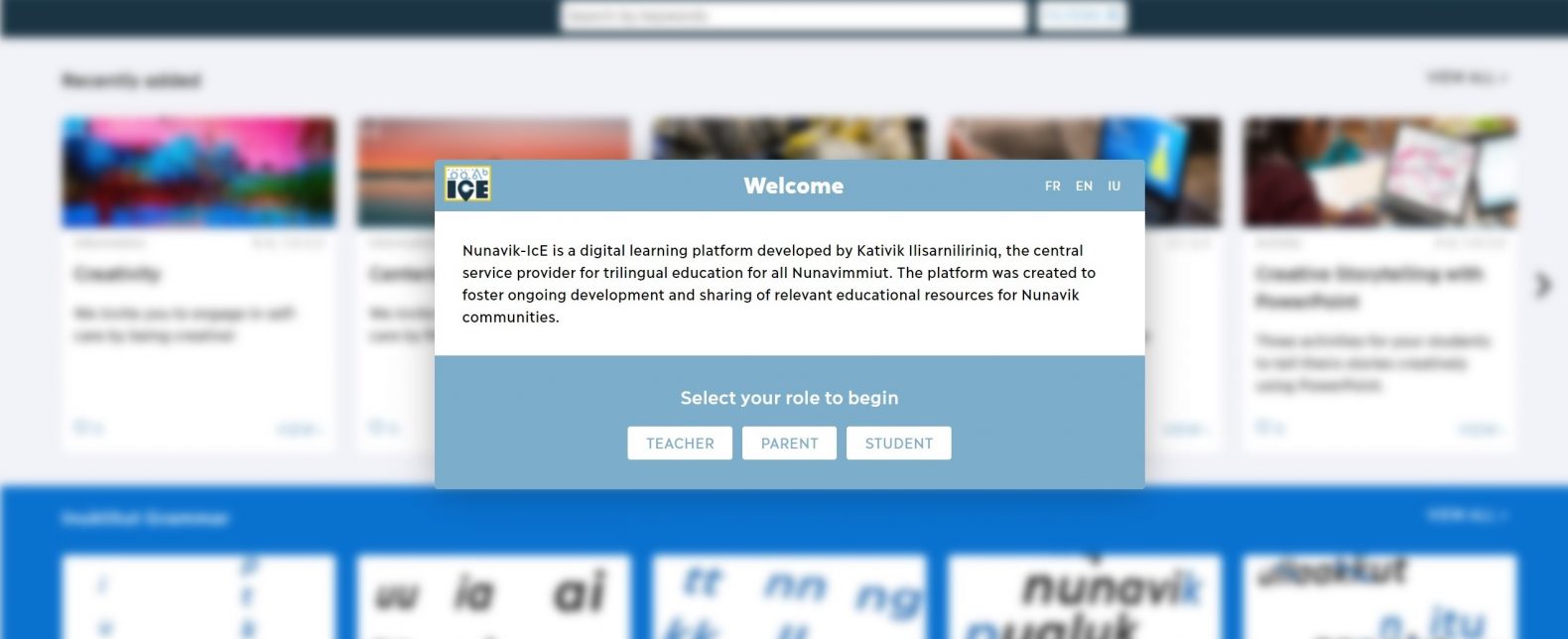 Due to the on-going COVID-19 situation in Nunavik, schools have been forced to close in some communities. In response, many school teams have prepared educational material for their students. We are taking advantage of this initiative to broaden learning horizons.
This article takes all its content from Nunavik-IcE. It provides information, tips and tricks for distance learning that may be beneficial for everyone.
To start,  as a teacher or student, have you been loaned a computer? Well, Nunavik-IcE offers to guide you every step of the way as you become familiar with your new KI computer. There's a guide for students and a guide for teachers available:
Now that your computer is all set, what's next?
When accessing the Nunavik-IcE website, you are asked to select your role  (student, teacher or parent) and  grade. After selecting these options, the website will filter the content and display corresponding material. At any time, you can change from language preference by clicking "FR", "EN" or "IU" in the top right corner.
Are you looking for something in particular? Use the "filters" option next to the search bar to further refine the content. For instance, we recommend that student  try the "Book" filter and explore the abundance of results. There's a ton of 3D flip books to choose from!
For teachers, you might like to review Zoom configuration and functionalities? Or maybe you want to make the most of this situation and hone-in on your skills in general? Try the "Professional development" filter to see what the website has to offer! You can also access the "Community" on Teams to exchange and share resources.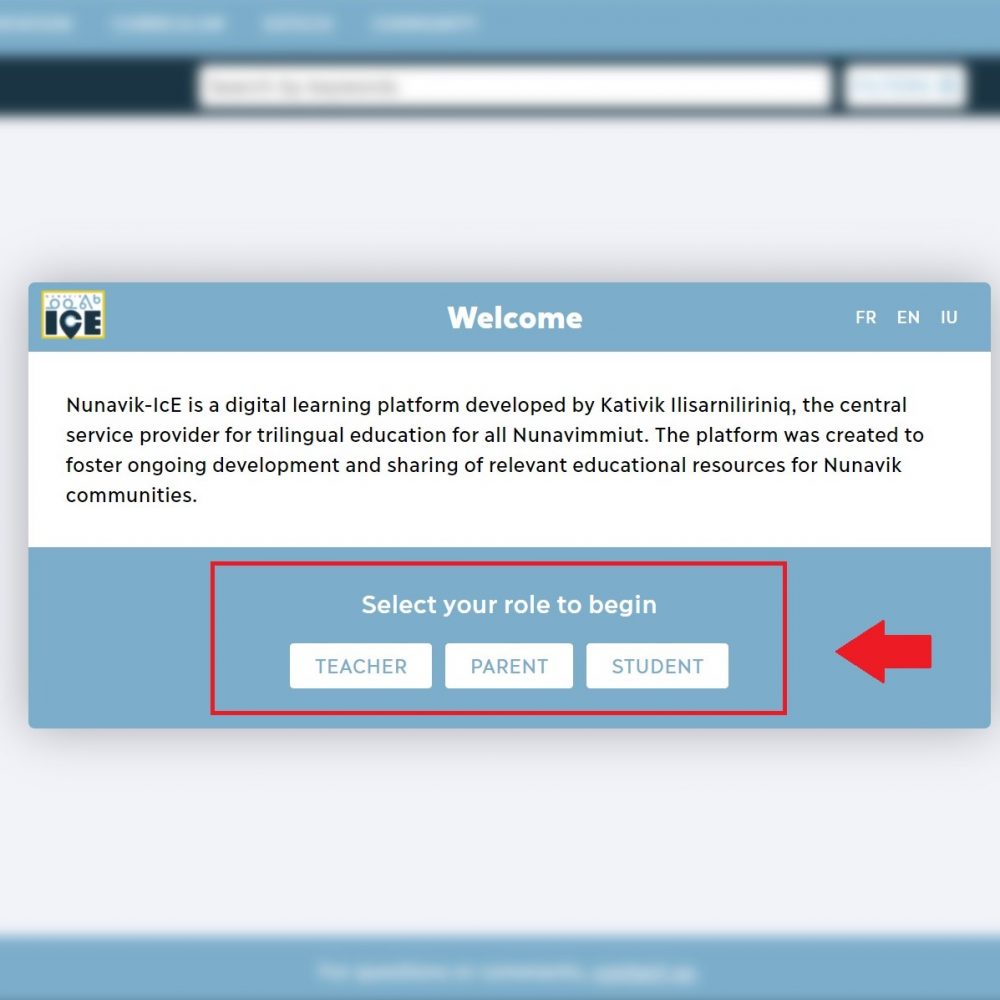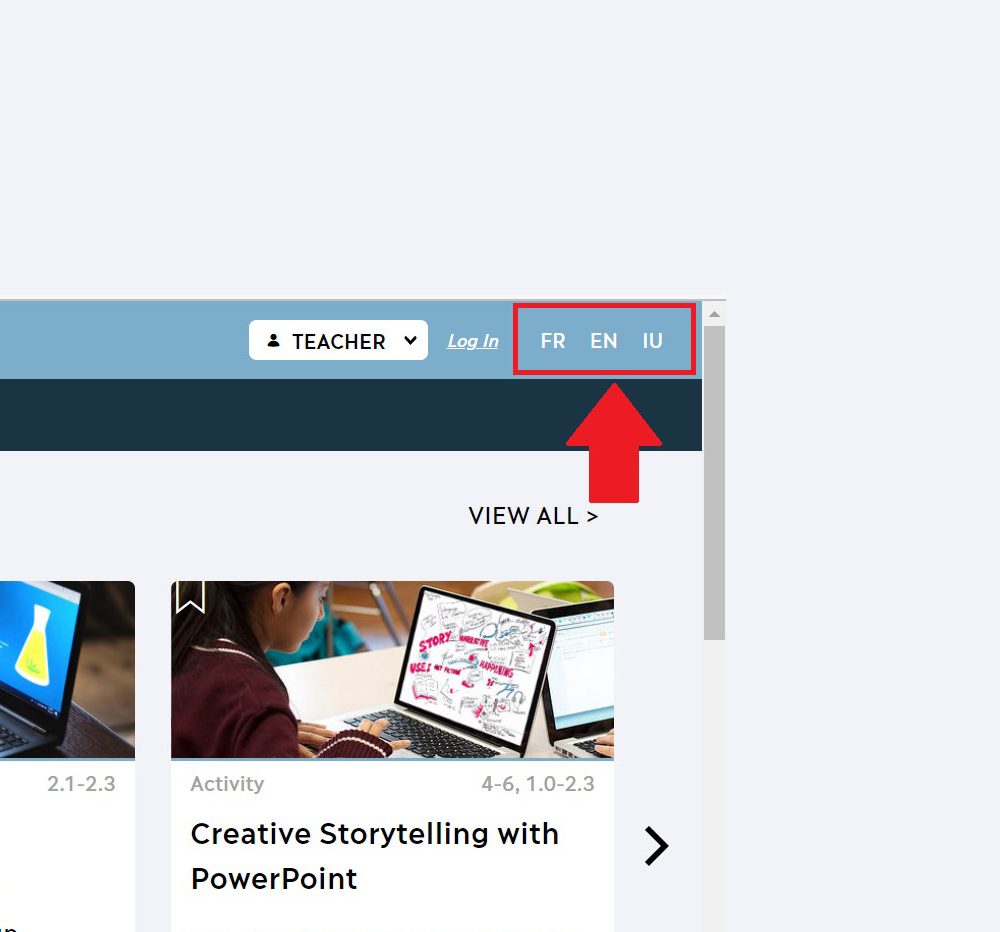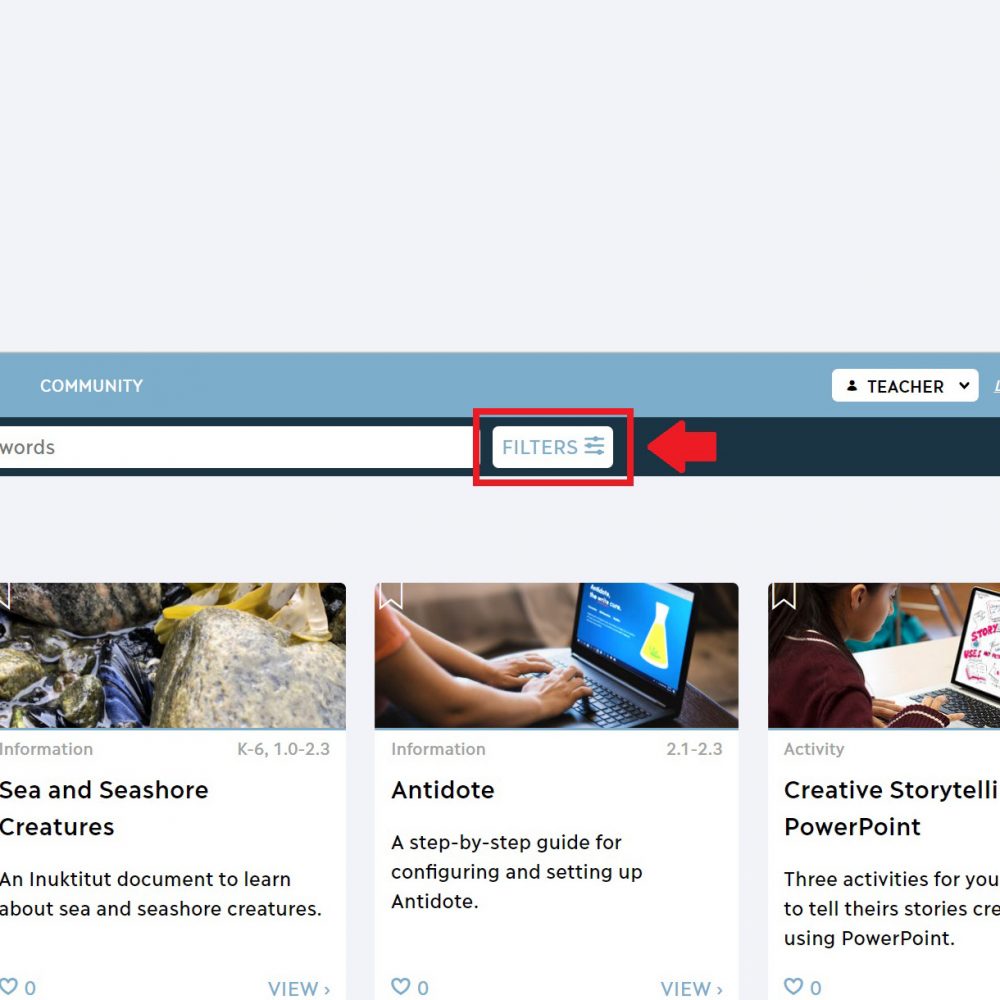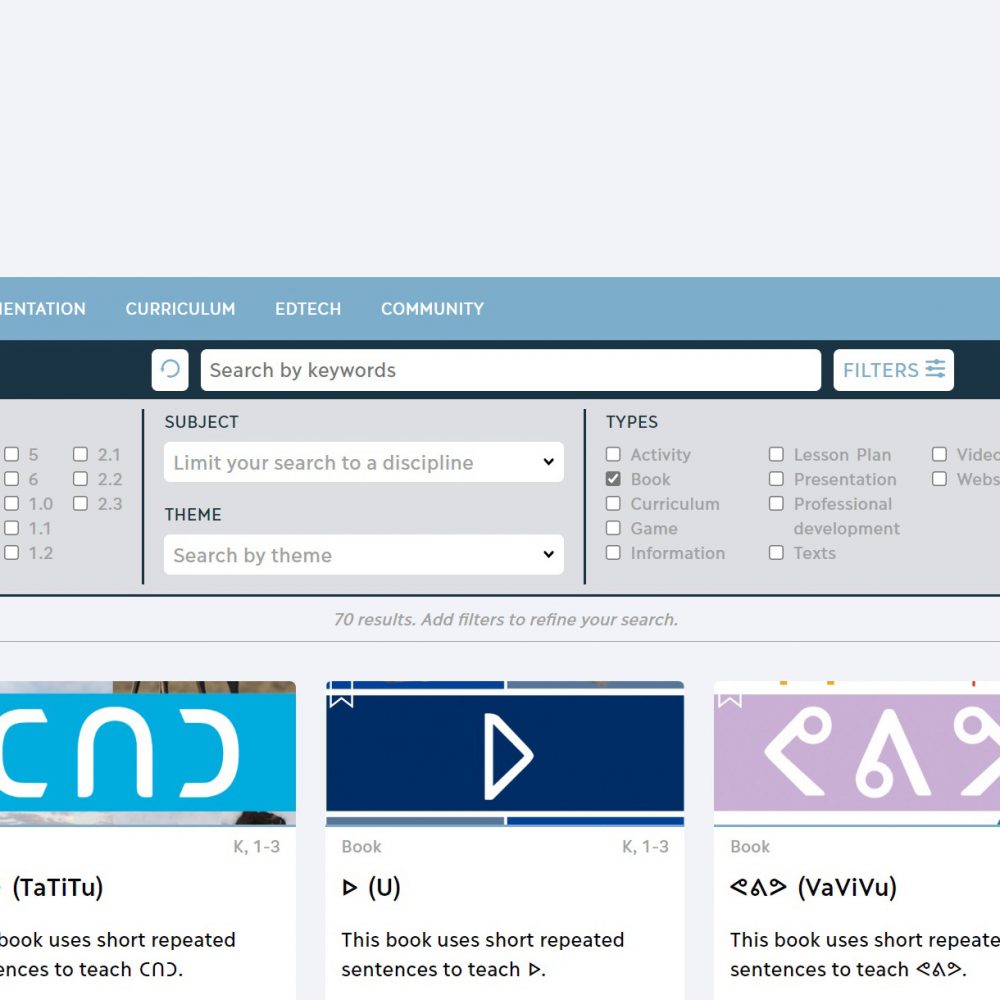 Are you the type of person to always be on the lookout for the latest trends? In that case, remove all filters and dive into the "Recently added" section.
Whatever "role" or "grade" you are in, exploring Nunavik-IcE won't be a waste of time. There are many hidden gems designed to make learning fun and easier. For instance, the audio button in the top right of an article page, or the glossary, with the green audio button for pronunciation.
Learning shouldn't feel like a burden. It should be fun and diverse. We believe Nunavik-IcE meets these criteria and more!