La Musique du Royal 22e Régiment visits Pitakallak School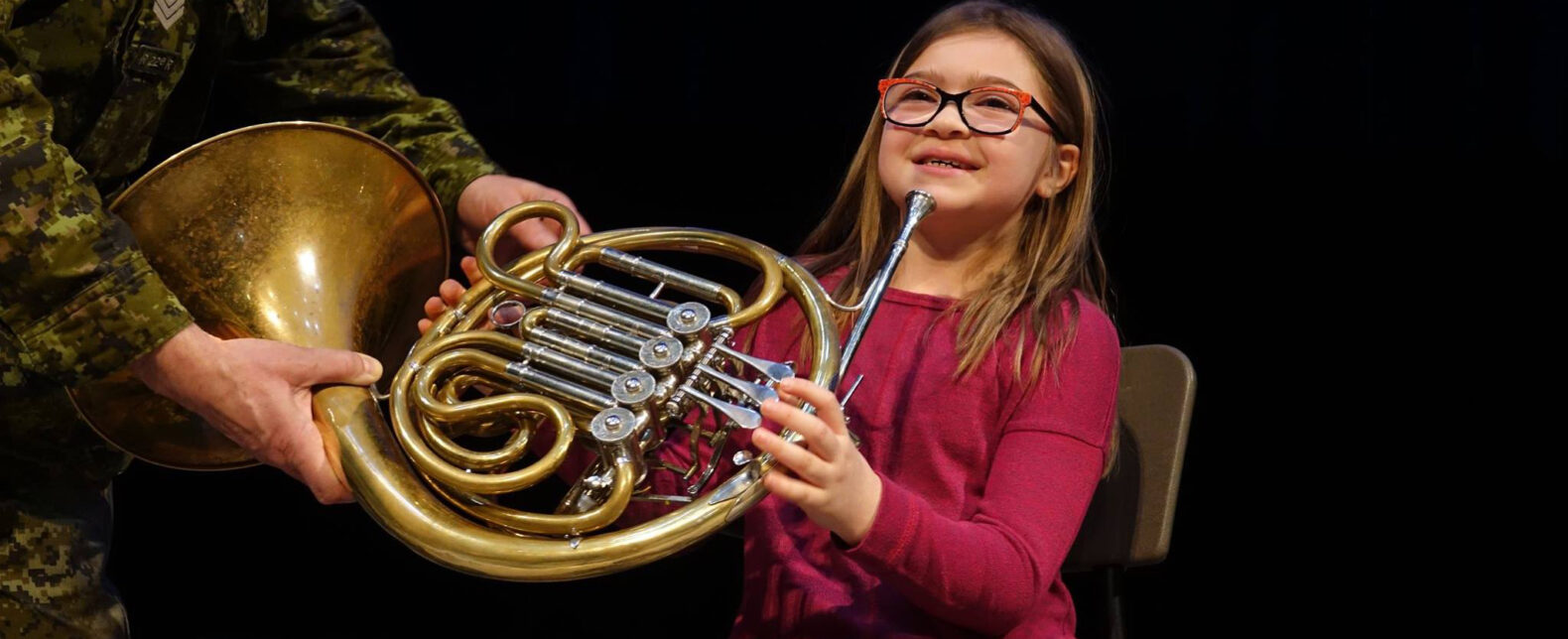 On February 21, La Musique du Royal 22e Régiment put on a concert for students at Pitakallak School. A quintet played several pieces and talked to students about their instruments, the musicians, and the music for almost an hour. Many of the pieces were from movies the kids were familiar with, like Frozen and Pirates of the Caribbean.
Music teacher Sven Meïer had prepared his Kindergarten and Grade 1, 2, and 3 classes by letting them know what they were going to hear and see during the concert and by organizing fun activities. He had also asked the musicians to let the children touch some of the instruments or try playing them after the concert. One Grade 3 student was able to realize her dream and blow on a French horn, an instrument that has fascinated her since the Orchestre symphonique de Montréal visited in September 2018.
"It's always hard to predict how young children are going to react, even when we've told them beforehand what to expect. We were delighted to see them paying attention and showing interest," said Meïer.
Who knows? Maybe some Nunavik students will be among the next generation of La Musique du Royal 22e Régiment musicians!