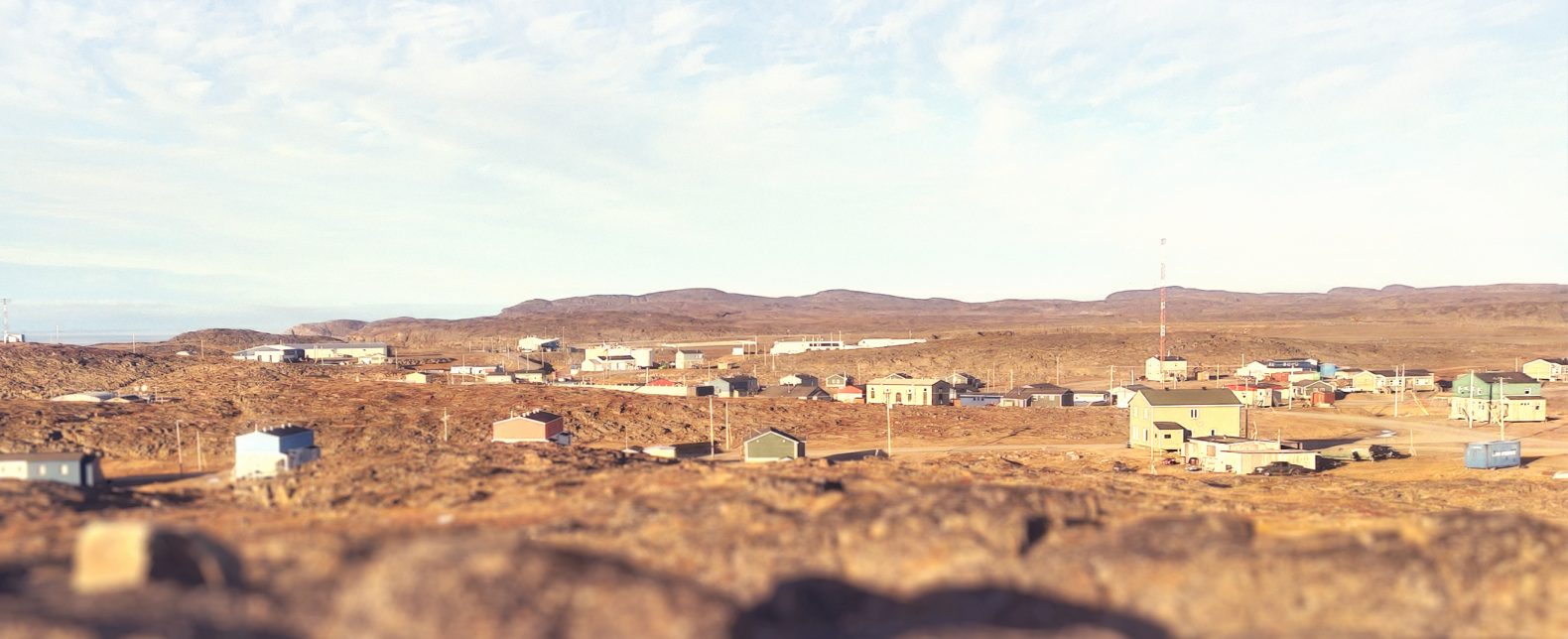 Photo: Joseph Denis-Pelletier
In an effort to put a face to the individuals who make up Kativik Ilisarniliriniq (KI), the editorial team had the idea to launch a new story format: articles focused on you, your background, your experiences, regardless of years of service or the position you hold, we want to get to know you better.
In this article, we invite you to meet Louisa Kumarluk Ooovaut who, over the years, has held several positions and has witnessed our organization's transformation.
From school secretary to centre director coordinator – Interview with Louisa Kumarluk Oovaut
Louisa Kumarluk Ooovaut started working for KI in 1989 as a secretary at Isummasaqvik School, in Quaqtaq. She left Isummasaqvik School in 1992 to polish her skills: she chose to complete a secretarial studies course for a year through Adult Education in Kuujjuaq.
However, after obtaining her certification, she did not immediately return to KI. She moved again, but this time to follow her husband who had a new job. She went back to work at Isummasaqvik School in 1995 where she immediately began to take on many responsibilities:
"I had different jobs. I was a student counselor; I was an administrative assistant and then they opened the [Center Director (CD)] position… I was a CD for 11 years."
As we were talking, it really felt like Louisa had found her niche in the school sector, even on school benches. As it happens, in 2001, she completed her Certificate in First Nations and Inuit Educational Leadership from McGill University. That's when she started working as a Centre Director.
"So I got certified in that, in the administrative field. And then after 11 years as Centre Director, I was kind of encouraged to take on this Centre Director Coordinator position to support the new centre directors. I started in 2011 and I'm still doing this today!"
How Louisa talks about her role within the school board speaks volumes about her personality. Louisa is a caring, optimistic and proud Inuk who fights for more Inuit power and representativity within the organization.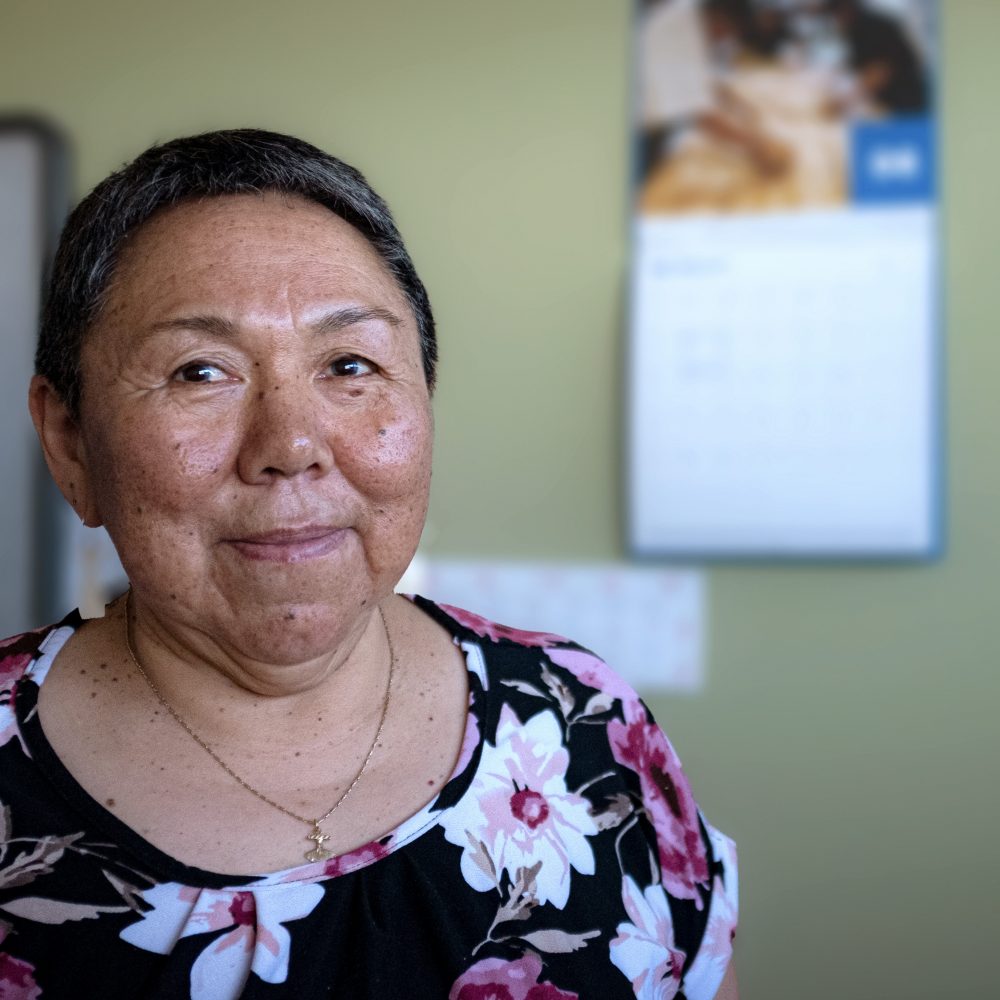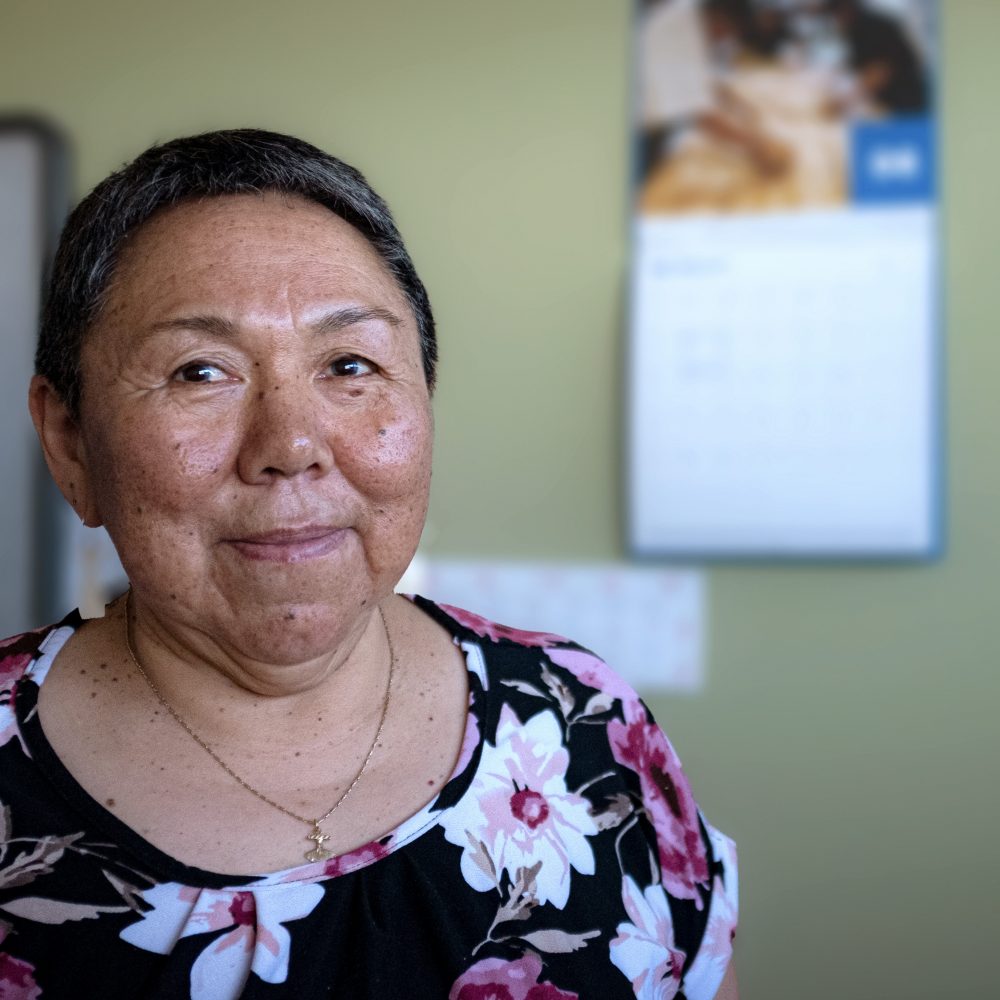 I pushed a lot for Inuit administrators to be involved in decision-making in the school. Because, in the past, it was only principals that were going to the meetings. And Inuit staff were always left out and we would have no idea what the principals were talking about. We were only given responsibilities from them after the meetings. So, I pushed a lot for CD's to be involved, to be included in decision-making, because we work together.
Louisa Kumarluk Oovaut
Centre director coordinator
When we asked about "her" plans for the future, she kept thinking about the school, the students and the community:
"I wish that all school staff could be Inuit. Well, the majority. […] To have more Inuit teachers. That would be my… that would be my ultimate goal".
Of course, Louisa has had her fair share of ups and downs. But she kept moving forward with a purpose in mind: she didn't want her children, her grandchildren, to go to go through what she went through as a student.
"I had a lot… I dealt a lot with student behaviour problems. There were no behaviour techs in those days, there were no student support professionals. There were no… well, there was nobody. Just me, the students, the teachers and the janitors. You know… there were times I was about to give up, but then… I said no, I'm there for the students!"
I think this feeling is one of the many things that holds us together.
Interviewer: And what would you say to someone who's thinking of like trying a job in education or at the school?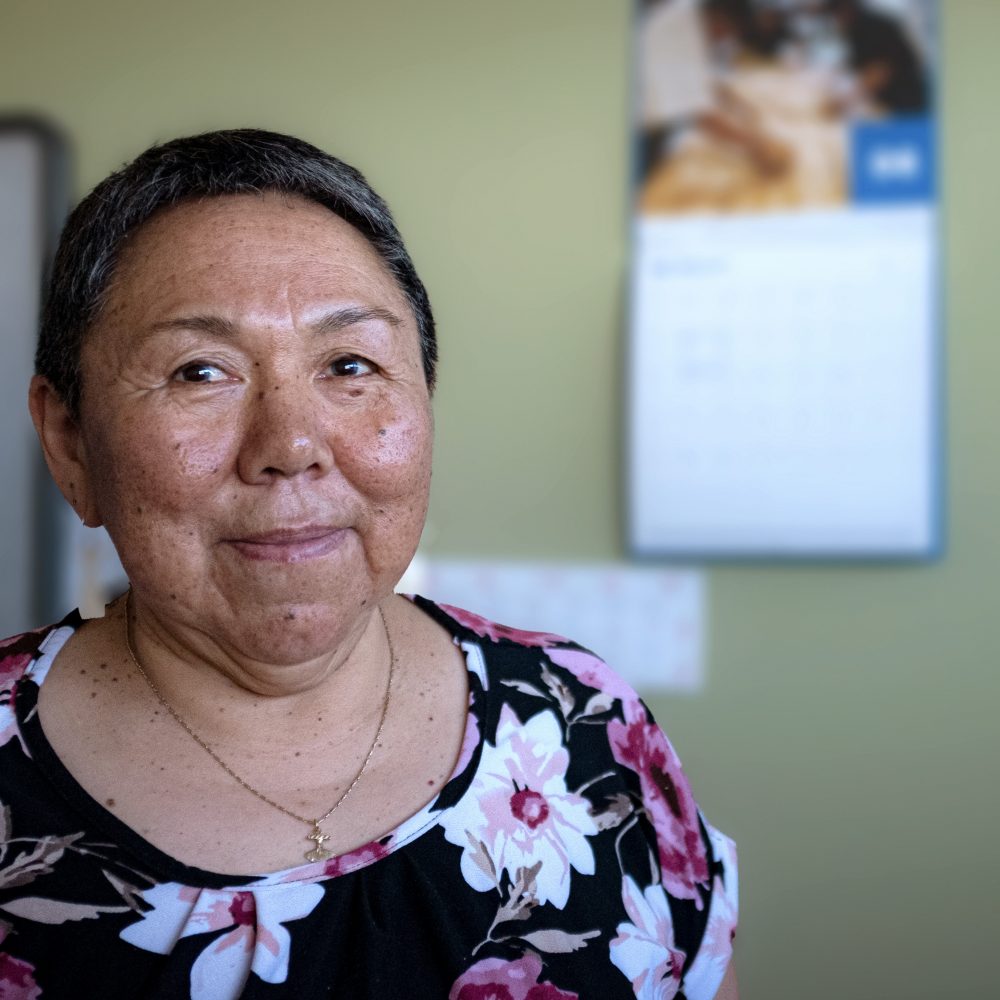 Give it a try! We will make sure that they have support because when I first started, I was very insecure since there was no one… There was no real description of what I was supposed to be doing and… I even used to shovel the staircase. Hahaha!
Louisa Kumarluk Oovaut
Centre director coordinator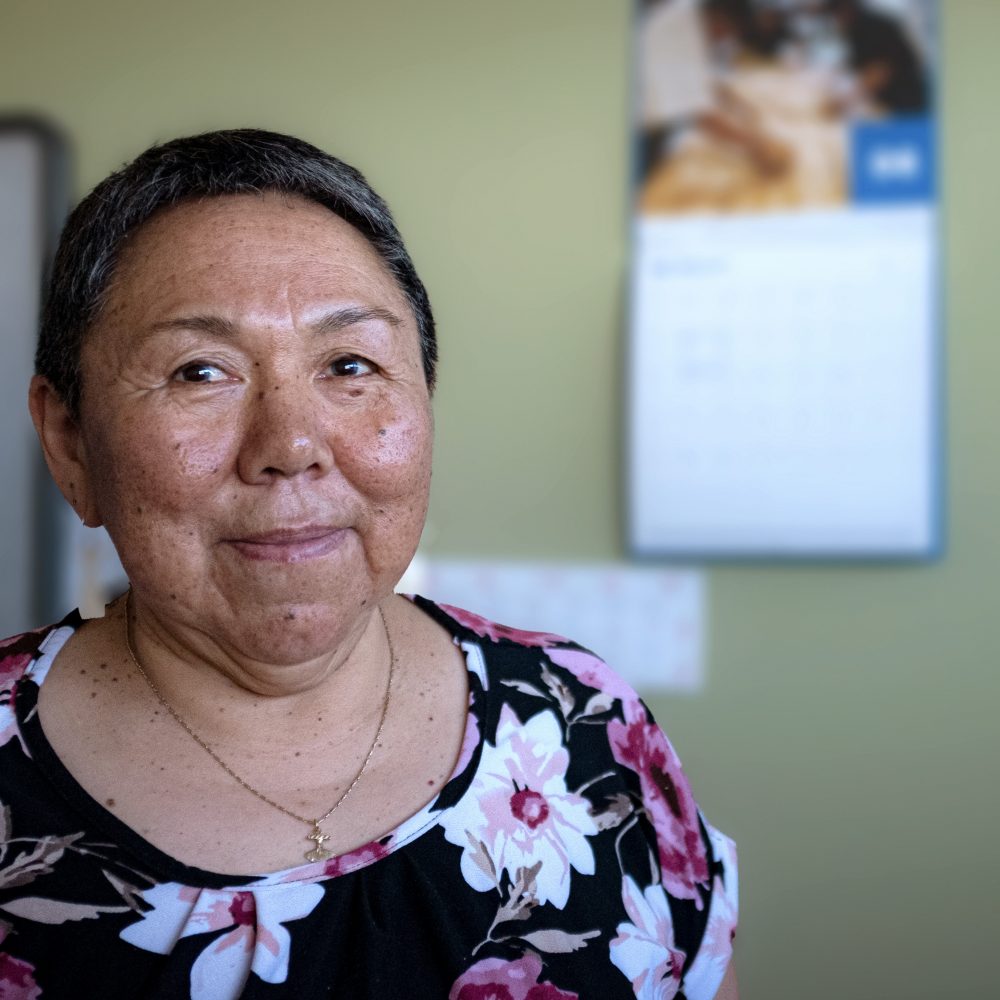 Interviewer: What do you think of how the school board has developed in that sense?
Louisa Kumarluk Oovaut: There's a lot more support for staff but also for students and their family.
Thanks Louisa. We look forward to seeing you again in Quaqtaq!