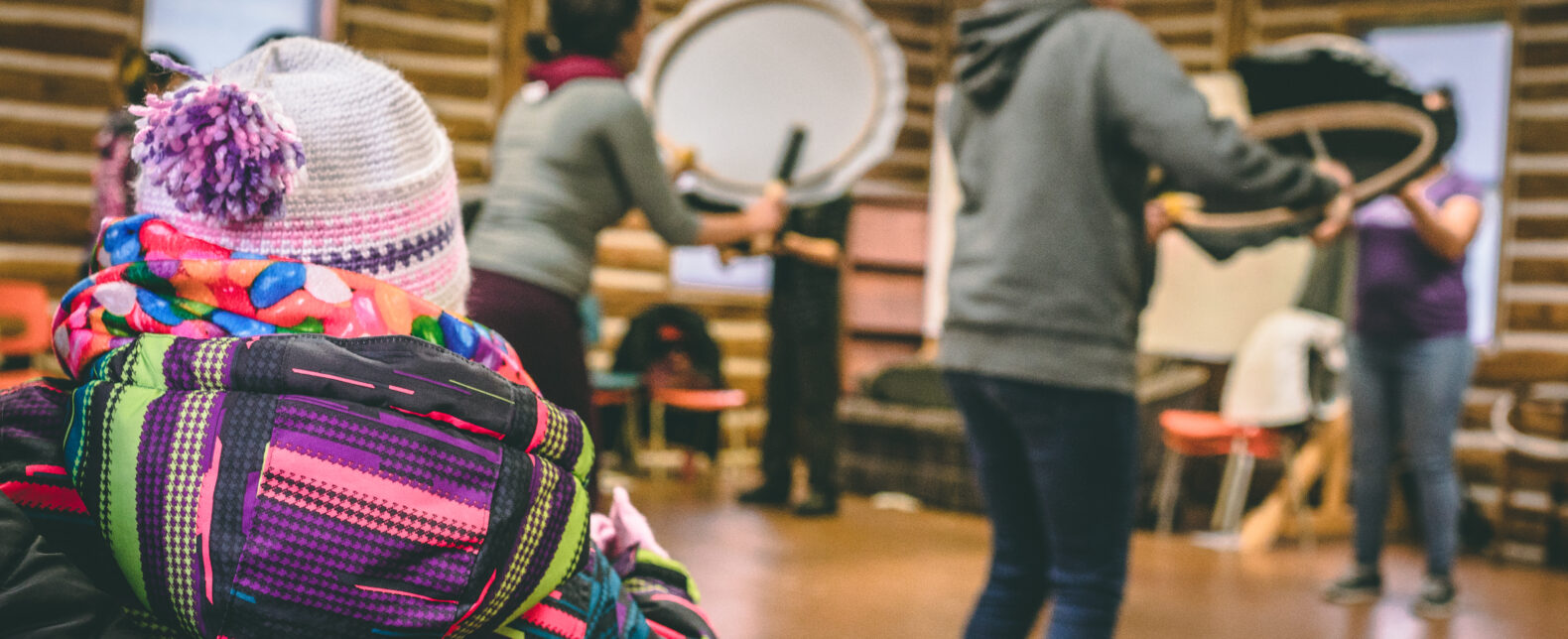 Photo: Carson Tagoona (Nunavik Sivunitsavut, 2017-2018)
Sautjuit School in Kangirsuk received a $20,000 grant from the MusiCounts charity in Spring 2021
Towards the end of the 2020-2021 school year, we met with Kayla Tukkiapik, the Sautjuit student behind the $20,000 grant from MusiCounts. With a little push from one of her teachers, Kayla was responsible for having submitted a letter** of support for her school's MusiCounts grant application.
Having grown up in a musical environment, Kayla really wanted every member of her community to experience the same uplifting experience that music brings to her life: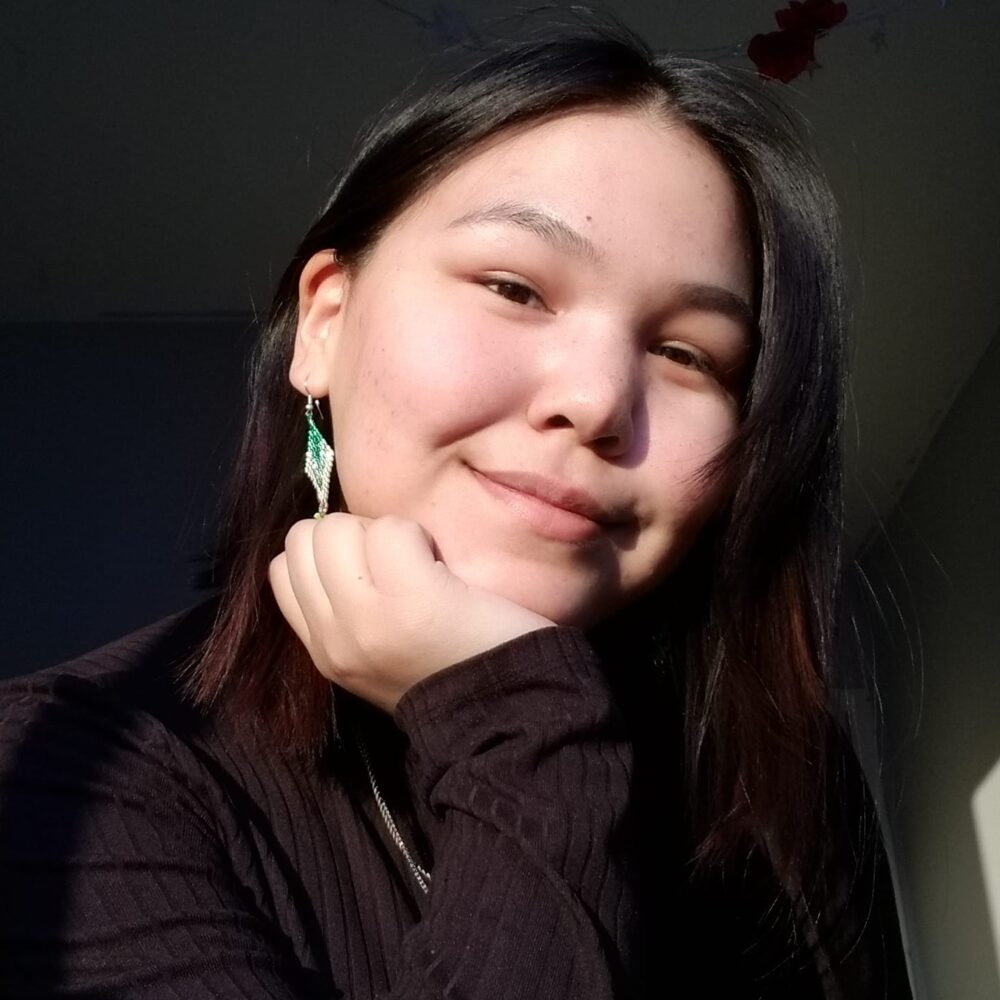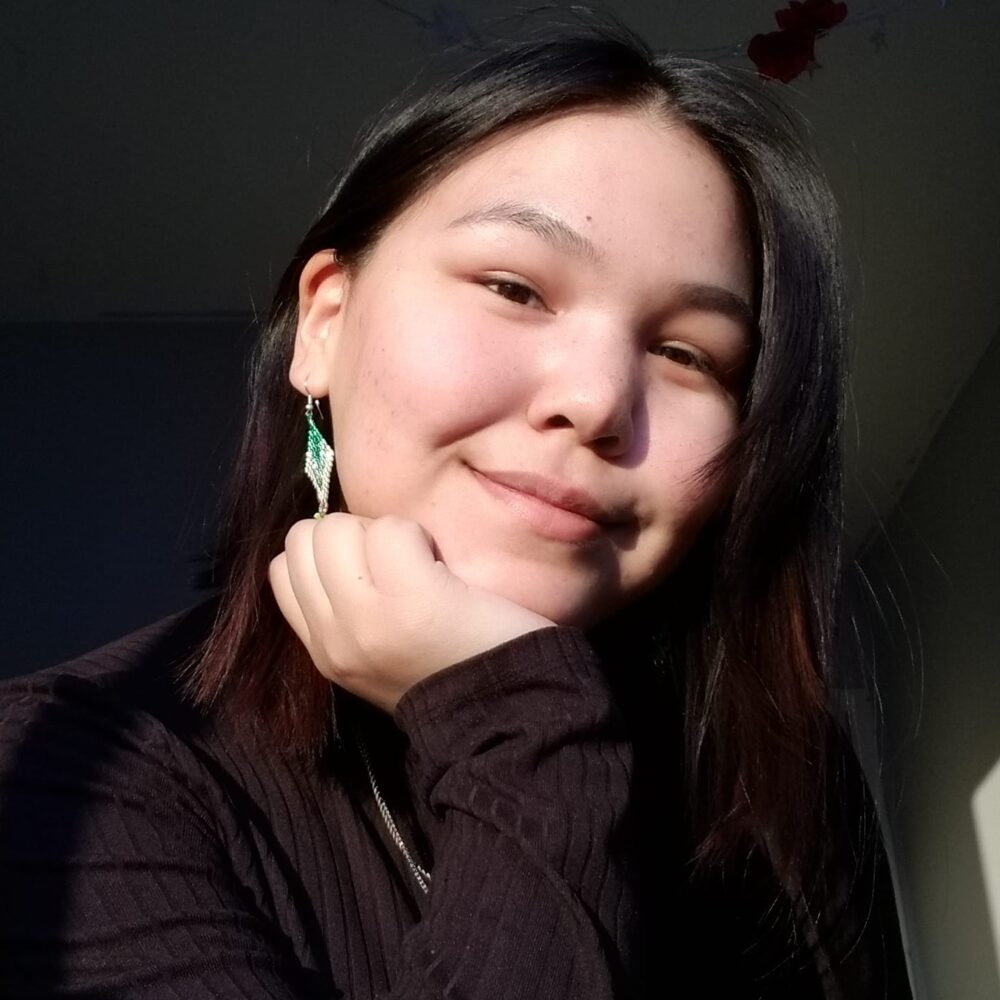 "In my family, there's my dad who plays the drums. My big sister sings. I sing and I play guitar. My aunt knows how to throat sing. And a bunch of people know how to play the piano. […] There's always music playing in the background. Everything just makes more sense this way. […] Like, if I just sit down and it's raining and Beyoncé is on, you know, everything is going to be fine."
Accordingly, Kayla sees a range of benefits from gaining easy access to musical instruments. She thinks it will help to "connect people in [her] community", "inspire youth to chase their musical dreams" as well as "change perspectives on the world". In other words, as a high school graduate, Kayla believes music can have a major social impact.
In the meantime, Kayla teaches Inuktitut songs to her teachers – songs that relate to what the kids and teenagers are going through. She also teaches some basics of throat singing, hoping a potential music program won't be only Eurocentric.
Speaking of which, we are also eager to learn what the school is planning to do with the MusiCounts grant. We will keep you updated in an upcoming issue.
Interviewer: Is there anything specific you would like to me to mention about this initiative if we write an article about it?
Kayla: Yes.
Interviewer: What would you like me to mention?
Kayla: Drink water. Stay safe. Wash your hands.
* MusiCounts is Canada's music education charity associated with the JUNO Awards. Each year, MusiCounts support youth through a variety of resources, grants and scholarship programs. Through the Band Aid Program, MusiCounts provide grants so that schools may purchase the musical instruments, resources and equipment they need to make music class possible.
** Letter sent from Kayla Tukkiapik to MusiCounts :
"Music in this community have taken a huge part and role to bring everyone together and to connect one another in social settings. Especially that it is our first thought when we plan to celebrate events, to celebrate holidays and to celebrate one another. For youth, and the general public, music helps us explore more of culture and recognize each other whether it's from far and beyond or in our immediate surroundings, keeping each other close through sound and spirits. And to our own identity we link and relate to music no matter what form or genre it is, music has always been a soft spot in every individual's life. To express, to explore, to understand and to feel; the most poetic way of saying "I exist and so do you.", either loudly or quietly, quickly, or slowly, excitingly or calmly, and to end at a high note (Pun intended), music plays a strong part in our school, to build strong connections and a stronger community".