An art project brings together students from different backgrounds around Inuit culture in Nunavik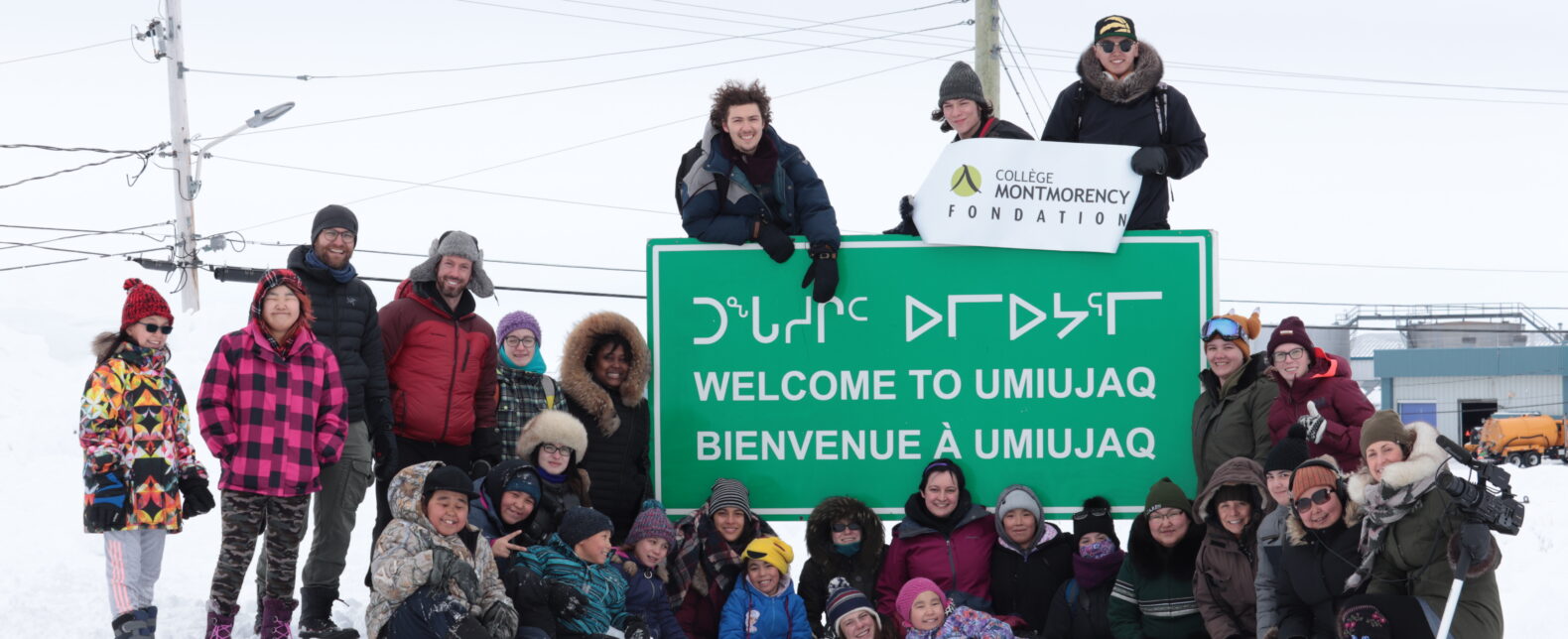 From last March 2nd to 8th, 4 post-secondary students who receive financial support from Kativik Illisarniliriniq together with 12 students from Collège Montmorency had the privilege of experiencing life north of the 55th parallel in the village of Umiujaq. Realized with the precious collaboration of Kativik Illisarniliriniq education consultant Marie-Hélène Morin, Project Sivuniq 2018 enabled six film students, six Momo-Écoute students and four Inuit students to experience a unique cultural exchange. The group was accompanied by David Lamontagne, film teacher, and Frédérick Lapointe, social service officer. Marie-Hélène Morin and Amélie Beaulieu were also on the trip. Social worker Amélie Beaulieu is employed by Kativik Illisarniliriniq. She works with students who receive financial support from the school board to pursue their post-secondary studies.
The trip had various objectives, including shooting short documentaries (film students), hosting classes and the Breakfast Club (Momo Écoute) and presenting the pathway to post-secondary education (Inuit students). The ambition of the organizers and participants was to create links between the communities and to promote the positive initiatives, meaningful rituals and way of life of this people in the Far North.
Thus, life in a host family was certainly one of the highlights of the students' stay. They also had the chance to stay in Tursujq National Park, the largest in Quebec.
The compilation of the short films produced by the students will be released next May. In the meantime, if you do meet them, ask them to tell you their stories of wolves, caribou herds and unforgettable encounters.…
The organizers wish to thank Air Inuit, New Paths for Education – a program of Indigenous and Northern Affairs Canada, Kativik Illisarniliriniq, FCNQ and the Fondation du Collège Montmorency – for their financial support.