Meet Jeannie Kakayuk-Puxley, winner of the 2014 Quebec Aboriginal Science Fair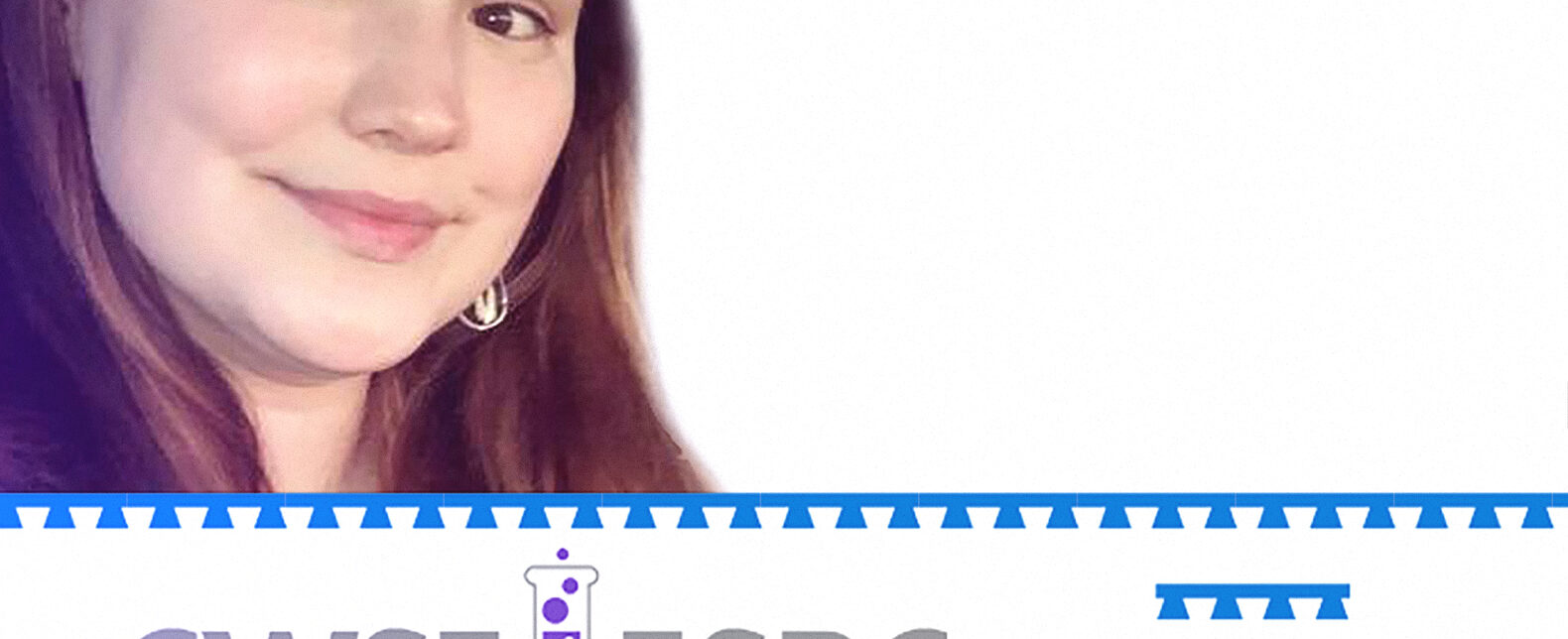 Looking back on the provincial event hosted by the school board last week in Kuujjuaq, we met with Jeannie Kakayuk-Puxley, winner of the 2014 Quebec Aboriginal Science Fair. She shared her thoughts on how significant her experience was, and the positive impacts on her personal and professional development.
Can you tell us where you were born and what your current situation is?
"I was born in Puvirnituq. I currently live in Montreal but I travel a lot as I am a Recruitment Counsellor at Raglan Mine"
In 2014, you won the Quebec Aboriginal Science Fair (QASF) and then went to the Canada-Wide Science Fair where you received several awards. As a young Inuk woman, what did it mean to you?
"I was both excited and nervous. But I also believed I had a chance to win. Not because I thought I was the best but because I had confidence in the quality of my project and in myself."
What were your first impressions when you first arrived at the fair? How did it feel to compete against students coming from all corners of Canada?
"I was left speechless by the high level of competition! Many of the projects were really hard to understand and I started doubting myself. But then I met other Inuit and First Nations students: they helped me a lot, they helped me feel better and more comfortable. I felt I had my full place in the competition."
What were the highlights of your participation at the Canada-Wide Science Fair?
"Meeting other Inuit and First Nations students was one of the highlights. We are still in contact through social media. My second favorite moment was an event dedicated to engineering. One of the activities was a game: I started playing and did well, quite easily, not thinking twice about what I had to do to go forward. And then someone told me what I did WAS actually engineering – a field I have always been interested in but never studied. I was quite proud of this achievement!"
How significant was the Quebec Aboriginal Science Fair to you?
"It had a huge impact on my life. I am a sociable, outgoing person by nature, but I had never realized I could speak in public with such ease. It helps me a lot in my current job. As a Recruitment Counsellor, I do many public presentations: it doesn't stress me at all, I believe in myself and in my abilities.
At the Canada-Wide Science Fair, I won the Weizmann Canada Award for Scientific Achievement. This provided for participation in a summer science program at the Weizmann Institute in Israel! I was seventeen, it was the first time I was travelling alone AND so far away from my country. I had a huge cultural shock; everything was so different from what I knew. And there were bomb alerts: the first time it happened, I had a panic attack. We all went to an underground bomb shelter – we were about 100 students from all around the world waiting for the alert to pass!
Thanks to this trip, I know I can travel anywhere I want on my own and I have met people from all over the world who have invited me to visit them in China, Switzerland, Australia etc."
What did you do after graduating from secondary school?
"I went to CEGEP Marie-Victorin in Montreal. I completed General Education and started studying Special Education but I quickly realized the program did not suit me as a whole. Only a few courses did. So, I switched to CEGEP Montmorency to study Social Sciences. However, I had to go back home to Salluit because of personal reasons."
What did you get out of this college experience?
"I learnt to live on my own, to manage my budget, to be independent… I come from a small tight-knit community where mutual aid is a way of life. When you find yourself on your own, there are so many things you can do: you have to be very responsible to succeed because no one will be here to support you. I was already a responsible person but I realized I had skills I did not know I had before. My college experience made me grow up. I recommend it to anyone! As for myself, I eventually want to go back to school and complete my education."